The Role of the Mairie in France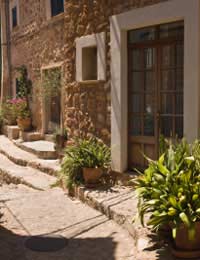 The role of the mairie in France cannot be overstated – especially in rural areas – so you must ensure that you know what your local mairie will expect from you or be able to help you with.
Essentially, the mairie is the mayor of your village, town or city. They are an elected representative with a 'direct line' of communication to the decisions made locally, and are usually based in the town hall, which is likely to be one of the most impressive buildings in the town.
The role of the mairie and their potential involvement and influence in your life depends greatly on where you live – as a rule of thumb, the power a mairie has over local residents is far more pronounced in rural communities. In larger towns and cities, you may never get to meet your mairie, unless you go to a civic function, or get involved in local issues. It is still a good idea to stay on the right side of the mairie wherever possible, as you never know when you may need their help!
Paperwork
The town hall is the place where you go to register births, deaths and marriages in France – with all the official paperwork that these procedures entail. Larger town halls will have at least one receptionist on hand to advise you and offer the correct forms for you to fill in way in advance of meeting the mairie, if that is even necessary, with the town hall open for normal office hours. In smaller towns and villages the mairie may work by themselves, with the town hall open just a couple of mornings a week, although you will get to know the routine once you become a local!
The mairie is also the person that deals with school enrolment – with a more personal involvement in rural communities. It is important to remember this if you are moving to a small village and you already have school age children as, like is the case in the UK, many small village schools in France are having to close due to not enough pupils, so you will be greeted very warmly!
If you are not an EU citizen, you will find that you may need to apply for a Resident's Permit, which can be instigated at the mairie, although you may also need to send information to other places depending on your nationality.
Unofficial Influence
With the mairie and the town hall so central to French life, particularly in smaller communities, it perhaps helps to explain why the mairie is invited to so many social functions – it is not at all unusual for wine growers to take their mairie a few bottles of their latest vintage, or for new expats to be advised to ask the mairie for aperos (pre-dinner drinks) in order to get in their good books. Although this is of course unofficial, it certainly helps if you have made yourself known to the mairie soon after starting your new life in France – although don't be surprised if they already know all about you!
You might also like...
Le maire is the person. Le mairie is the building. Why invite visitors to France to find their own stereotypes?
Francophile
- 31-Jul-20 @ 9:49 AM
Hi, I sent 5 mails to mairie@mairie-niort.fr in order to receive some info about my Surname. I was noticed that my Grand-Grand Father was from Niort but they never answered me. Pls help tks
Manelito
- 25-Jul-17 @ 11:29 PM
Don't trust French Marie, some are corrupt. Our Marie detained us without reason and was robbing our house in charant.
Nobby
- 9-Jul-17 @ 12:06 AM
L'Hotel de Ville is another name for the Mairie, in bigger towns.
Karine
- 14-Feb-16 @ 9:45 AM
Hi, to clarify, la Mairie is the place/office/building/town hall. Le Maire is the person in charge of the Mairie. When addressed, he is called Monsieur le Maire. If the Maire is a woman, I believe she is called Madame le Maire.
Karine
- 14-Feb-16 @ 9:43 AM
Wanted to know the difference between the Hotel de Ville and La Marie please
Mumpsy
- 12-Aug-14 @ 4:45 PM