Retiring to France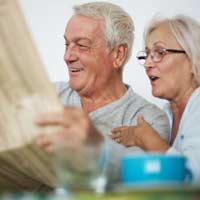 Many people are choosing to retire to France. There are a great number of benefits, although the down sides need to be taken into consideration, too.
Do Your Research
Money
- If you carefully plan your move to France, you will be able to clear up a number of issues before you leave. In order to clarify your official tax position, you will need to contact the Government Department for Work and Pensions, based in Newcastle.
Here, they will be able to tell you of your legal pension entitlement and help you make sure it is paid into the correct bank account - many retired expats have their UK pension paid into their French bank accounts, which helps to save on transfer fees. If you have your pension paid into your English bank account, you can still take advantage of the various regular money transfer company's competitive deals.
Language
- By trying to learn as much French as possible before you leave for your new retired life, you will help to minimise some of the inevitable issues you will face when you get there. It is so much easier to explain yourself and gain the trust and good will of your new countrymen if you can say at least a few words.
Many retired expats says that they find it particularly hard to learn the language - as though their ears find it harder than when they were younger. While there are many excellent language classes to be found when you move to France, by attending classes before you leave too, you will have a head start. This will also be easier because you can attend your local classes, where you may know people already, rather than the whole new experience you will have in France.
Property
- If you are planning to sell your home in the UK, make sure you allow plenty of time. With the visible slowing of the UK property market, you will not want to have to rush such an important process. You can also prepare your home for sale - make it as attractive as possible and finish any of those little jobs, such as cleaning the front door and fixing any leaks. This will help it sell for the best price, too.
Allow yourselves plenty of time to find a new property, too, perhaps renting for a short while to make sure you like the new life and the area.
Healthcare
- There have been a number of changes recently in the provision of healthcare in France for overseas nationals, including UK retirees. You will need to make sure that you get expert advice on your particular situation, especially if you or your partner has an existing condition.
There is a commonly held view in France that UK retirees come over to France and use the excellent medical care without paying into the system, so make sure you have the legal documentation to prove you are entitled to it. Again, this can be checked with the UK's Department of Work and Pensions, as it is connected to your contributions while working.
Don't forget that the better weather and more relaxed lifestyle can often help your medical situation. Many stress based illnesses are improved, as are some skin conditions and breathing problems.
You might also like...
frenchie - Your Question:
I own a house in France we holiday there at the moment but are considering spending a lot more time there as I am about to retire. How long can we stay before we have to become residents? I understand we can spend 183 day per year there does this have to be in one block or will all the days we spend there be added together as we are unsure if we want to become residents at this moment in time.Thank youKind regards Lena French
---
Our Response:
All the days you spend their within a 12month period will count.
NewLifeInFrance
- 4-Apr-16 @ 2:29 PM
I own a house in France we holiday there at the moment but are considering spending a lot more time there as I am about to retire. How long can we stay before we have to become residents? I understand we can spend 183 day per year there does this have to be in one block or will all the days we spend there be added together as we are unsure if we want to become residents at this moment in time. Thank you Kind regards Lena French
frenchie
- 1-Apr-16 @ 7:16 PM