Dealing With Jealousy of Your New Lifestyle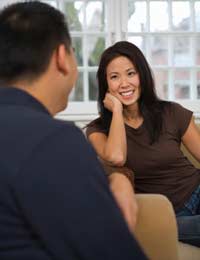 Your new life in France will inevitably be more exciting for you than for the people you leave behind.
Include People
It is important that you do not push people away or make it seem like you are excluding them from your adventure. A good way to help your family and friends feel like they are involved in your life changing move is to make sure that you get the balance right between telling them too much and not telling them enough.
While all the excitement about the move is going on and you are still in the UK - going on fact-finding missions to choose what region to live in, looking at houses, arranging your mortgage and going to sign at the notaire's - it is easy to get caught up in it all. Be careful that you do not criticise your home town or your current UK lifestyle too much as it is likely to be taken badly.
Keep the Support Network
When you have good news about the move, such as having your offer accepted or gaining a good mortgage, of course your friends and family will want to know about it, but do not make it sound like you cannot wait to leave or you will offend them. Remember that once all the excitement about the move has died down a little, you are likely to get a bit homesick, especially if you do not come back for your first Christmas or if you miss an important family event. If you have annoyed people, they may not give you the support you need, so make sure you look after good family and friends in the good times, too.
Of course, even if you try as hard as you can to not talk too much about your new adventure, you may find that some people react negatively. It will surprise you how many people will say to you 'Oh, I always wanted to move to France, too.' If you reply, 'There are loads of well priced houses, come and have a look' they will tell you why they can't. People will also often say how lucky you are to be moving to France - you want to scream that it has been a lot of hard work to be able to move, but they do not want to hear it.
Don't Be Offended
You will need to develop a thick skin when you deal with people and their jealousy over your move, because if you talk about the exciting parts of the move, they will say how lucky you are and if you talk about the negative points, they will say that you shouldn't move.
When someone you know makes a bold decision like moving to a new life abroad, you will see that it can unsettle some relationships. It can make the people left behind feel boring or unimaginative, or fed up with their lot. Your excitement and sense of adventure will annoy them, but this is not your fault. As long as you are careful not too offend anyone or be over focused on your own life and forget about theirs, it says more about their life than yours.
You might also like...