Reasons for Moving to France From the UK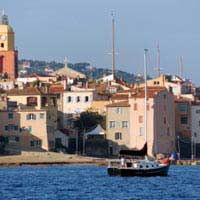 If you read any of the books, magazines and websites available about moving to France from the UK, you will see there are many reasons for making the life changing decision to move country.
With the introduction of low cost flights to and from the UK to France from a vast number of local airports, along with the internet, many people who may not have been able to even think about moving, now have this fabulous opportunity available to them.
Low cost flight operators such as Ryanair, Easyjet and Flybe service a number of French airports from their UK hubs. This means there is a competitive fight for your custom and there are often some very good deals to be had, with return flights of £1 plus taxes not unheard of.
The internet means that many of us who may have previously been tied to our desks are able to work from home and communicate with our clients both via email and VIOP phone calls, drastically reducing the cost of communication and the need for regular travel to visit clients.
Healthcare
The quality of the health system in France is also often noted as a good reason to make the move, although changes in the French regulations for EU members need to be looked into before making the move. At the present time, there is not a set stance for UK expats, so it is worth regularly looking at the French Embassy website to check progress.
Schools
Schooling in France is widely considered to be of a high quality, although there are a large number of cultural differences in the ways teachers teach that parents ought to be comfortable with before planning to make the move. For example, French children are not mollycoddled in the same way that British children are - if there is playground bullying going on, the teachers will often just let the children work it out themselves rather than get involved. The teachers are also far more tactile with the children, both in terms of a hug if they are crying and a tug on the arm if they are misbehaving. Many expat parents feel this is a better approach than the system in the UK, but it can be a shock if you are not prepared.
Weather
The weather is a key reason for many people looking to move to France from the UK. Although talking about the weather is a national obsession in England, we must not forget quite how depressing it can be when September comes around and we realise there has been very little summer to speak of and the long British winter is stretching out before us. Do remember, though, that many parts of France, the north in particular, has weather that is not dissimilar to southern England. Areas in the south of France have far better weather, with the Languedoc the sunniest part of France, enjoying over 300 days of sunshine a year. Provence in the south east of France also has a wonderful microclimate, so it is never too cold, even in the depths of winter. This also means that it is flooded with wealthy expats buying up all the property, so you do not get very much for your money.
Lifestyle
Perhaps the biggest reason why so many people look to move to France from the UK is for the wonderful lifestyle. This one word has so many meanings in your new life - taking time to make a proper coffee every morning rather than gulping back a cup of instant, leisurely two hour lunches on a work day and being able to take a day off and go to the beach. In order to really enjoy the lifestyle, you need to accept the ways things are done in France - the two hour lunch break means that all the shops are shut, too.
You might also like...
Hi,I have holidayed in France a couple of times i am hoping to take a leap of faith and move to France on my own,i am young 62 yrs and quite healthy. i am not in employment at the moment but i would like to take up employment as a live in chateaux/house manager for any UK expats,or look to rent and run my own business from a large manor house myself. I thrive on hard work so i am not taking this move lightly. I was thinking of finding a rental home for a couple of months just to get a feel of my chosen location and to get the feel of the language which maybe quite daunting. I am reading as much as i can on the subject and with Brexit looming my ten year dream has court up with me very quickly. If their are any pointers of contacts and advice it will be greatly appreciated.
Rhona
- 9-Aug-20 @ 7:41 PM