How to Make the Most of Cheap Communications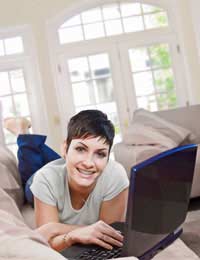 Modern technology has allowed British expats to enjoy far cheaper and more flexible communication than ever before. The secret of making the most of the available technology is to shop around and be savvy.
The best place to start is to understand what type of communication you and your family will benefit from - remember that your new life in France is likely to mean more phone calls back to the UK than ever before and probably more time spent on the internet. If you have a teenage family it is important to have easy contact with friends back home or they will feel isolated.
It is also imperative that you know your phone bill will not be astronomical, so it pays to get some up to the minute communications in place before that first massive bill from France Telecom comes and bites you.
Phone & Broadband Packages
In France, as in the UK, there are a number of companies that provide phone and broadband packages; some also include the French equivalent of both Freeview and Sky television. What is a little different to the UK though is the level of competition. In France there does not seem to be that same level of competition in all areas of business and services (and life, but that's a different article). So do not expect to be able to play one company off against the other to get a better deal - they will just say, OK then, off you go.
A good place to start is one of the large electrical stores, or a large hypermarket. You will be able to pick up a range of leaflets to compare in your own time. If you or your family download a lot of online content, make sure you check if there is a download limit, or if you only call the UK, you do not need a global free phone package.
Override Providers
This is a relatively new technological provision but one which can save expats lots of money on phone calls. You can find such companies on the internet. The basic premise is that you dial a short number before you call your destination. The prefix number allows you to access the network of the override providers then your ongoing call is routed through them. The quality of such calls is not perfect although it is improving all the time. The benefit is that they charge around 2p per minute on a call from France to the UK, as opposed to 28p with France Telecom.
Voice Over Internet Protocol (VOIP)
VOIP is probably the easiest solution for cheap communications. All you need is a broadband connection and your PC or laptop. You can also have a USB phone, although you can use the microphone on your computer. You will need to sign up to a VOIP provider such as Skype, then you can make calls to other Skype users for free and calls to any number for a fraction of the price of normal calls.
French Mobile Phone or SIM Card
When you move to France it is worth getting a French mobile SIM card, which can be put into your existing mobile. If you continue to use your UK mobiles you will not only be charged a fortune to make calls, but to receive them, too. Once you have your new French number, you can suggest UK calls use an override provider to call you, so they do not need to pay European mobile charges either.
You might also like...
We have a French Landline with Orange and all calls to the Uk and local calls are includedin the line rental. We only pay for calls to mobiles. Also E E mobile have a pay monthly deal for mobiles which starts at approx £27 and includes making and receiving calls whilst in Europe.
Deb
- 15-Feb-14 @ 2:35 PM