What I Wish I Knew Before Moving: Case Study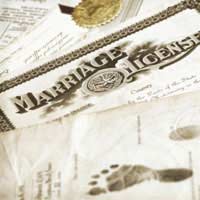 It's easy to look forward to all the good stuff about moving to France – the delicious artisan bread, the long lunch break and the famed 'quality of life' – but it is important to know that there are all manner of more tricky aspects of making the move across the Channel that also need a little thought.
For Laura Penrose, the thought of getting medication in France wasn't a consideration until it was almost too late. She explained, "Although it sounds naive, I thought that I would be able to go to a GP in France and get the same repeat prescription as I did in the UK. What I didn't realise was that although many of the medications had the same names in France as in the UK, the cream that I had got used to using for my skin condition was only available as a special order, and cost euro 45 per tube! I got it for free in the UK and it was always available at my local pharmacy, and I get through about a tube a week!"
Help From the UK
Luckily for Laura, while she was still commuting between France and the UK until her job was properly transferred, she was able to get her cream in the UK. She continued, "I had applied for an E106 form which entitled me to get healthcare in France, but that only actually paid 70% of the cost, which was a big help. As I wasn't totally resident in France at first, I paid a visit to my GP in the UK and explained the situation and asked for as many tubes as I was allowed to get to bridge the gap until I set up a mutuelle in France."
A mutuelle is a 'top-up' medical insurance policy that over 80% of French people have – it pays the remaining 30% of your medical bills and, although that is just helpful when you are buying a euro45 tube of cream, it can literally be a lifesaver if a lengthy stay in hospital is required and your state healthcare provision only entitles you to 70% of the cost.
Top Tips
Laura continued, "It made me start thinking about what else I wish I'd known before I moved to France. I realised that having plenty of copies of my official documents was also really handy as everywhere we went to set up utilities seemed to ask for them, so I'd suggest having clear photocopies of your marriage certificate, birth certificate and driving licence to hand. There is also an obsession in France with a piece of paper called a RIB – it's a direct debit mandate that allows companies like France Telecom and EDF to set up an account for you – and you can get copies from your bank. If you don't have one, it makes any kind of official meeting loads harder, so it make sense to keep a couple with you in the early months when you're setting up direct debits. You also need a RIB and the other paperwork to get a mobile phone for example, so you may as well have plenty!"
You might also like...