We Were Desperate Not to Be Typical Expats: Case Study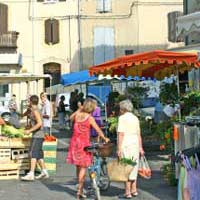 For expats moving to France for a new life in the sun, it can be easy to slip into the tried and tested lifestyle of other Brits in your town. But Paul and Jenny Butterworth were keen not to join this well-trodden path, instead opting to Integrate Into The French Community.
Paul and Jenny bought a house in the South West of France about eight years ago, in a small town where more than half of the properties were owned by English-speaking expats. This meant that there was all sorts of appealing amenities set up to cater to the non-French locals, but this was a cause of concern for the couple.
Wanting the French Life
Jenny explained, "I had spent a long summer working in France as an undergrad, and Paul had worked for his company's Paris office for six months before we got married, so we both felt we had a little taste of 'true France' before we became expats. We both love France and everything about it – apart from the famous bureaucracy! – and we were passionate about living as French people rather than just typical expats."
So what is a typical expat, and how do people moving to France avoid becoming one? "For some people that typical expat lifestyle is exactly what they move for, so we're not knocking it, is just isn't for us," explained Paul. "In very crude terms, typical expats don't work because they sold a house in the Home Counties after buying 'just at the right time', they speak English loudly in supermarkets and have pretentious names for their kids. They often only socialise with other Brits and basically want to live in London in the sunshine."
Mixing with the Locals
Paul and Jenny wanted to feel as though they were living a French life, rather than just living in France. But as the location they chose to buy a house was overrun with Brits, this was easier said than done!
"I have to admit that I realised how idealistic we'd been once we'd live in France for a couple of months," Jenny said.
"For a start, the other expats at least understood a bit of what we were going through, having moved two small children to a new country and all the upheaval that comes from moving. We also had all the classic French Bureaucracy Issues Of Paperwork with different offices, departments and officials to deal with, so I have to say that having a glass of wine with someone who speaks your language and can advise you on what to do is far more appealing than joining a French club!"
Getting Better
"We also found that quite a few of the French people were pretty hostile to us, even though we were always careful to speak French wherever possible, buy local produce and not just head straight to the baked beans in the supermarket!" Paul added.
"But it was rather tiring to have a full day's admin, renovation or working to then be spoken to rudely by someone annoyed at your nationality! But we were determined not to fall into the expat trap of being irritated by everything French except the wine and the weather, so we persevered."
The family's perseverance paid off, as within a year they felt as though they had integrated well into both the English-speaking and French groups in their new town. Jenny feels as though an important breakthrough was when they invited some of their new French neighbours over for 'aperos', or evening drinks, in order to introduce themselves.
"I'd read about this French tradition of aperos in a guide to living in France and thought it sounded like a wonderful way to look friendly but without the stress of a dinner party with people we didn't know!" she said.
"Basically, aperos are just a few little nibbles and drinks at about 6.30pm or 7pm, with no expectation of it going on for longer as it's clearly not a dinner invitation. Once we'd done that, our neighbours were far more friendly and started inviting us to their homes. It made a massive difference to our feelings of living in France and we realised that the French people in our village weren't to know that we were not like typical expats anymore than they are all typical French people!"
You might also like...