How I Chose Where to Live in France: Case Study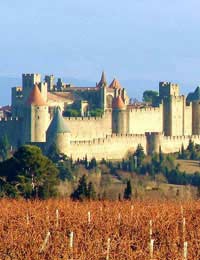 For Alice Bridge, 42, choosing to move to France was the easy part. The hard bit was trying to decide which area of France would be right for her and her family.
Alice told us, "My husband and I have a successful online business and we had built it up to a level that meant we could operate from anywhere in the world, as long as we had a reliable broadband internet connection. Our two daughters were just in primary school and we felt that the time was right to move abroad. We knew we wanted to live in France as we both spoke good French and had spent many months there visiting friends and learning the language. But we didn't know where to start regarding which area to live permanently!"
Where to Start?
Even though Alice and her husband Craig had quite a few friends in France, there were dotted around different regions and had very different needs to the Bridge family.
Alice continued, "The majority of our friends did not have young children and had either made enough money to not need to work or had full-time jobs with French companies. Consequently, our requirements for good primary schools, decent internet connection and close proximity to a couple of transport links to London were not anything they could advise us on. We knew we wanted to have enough room for people to visit, to be able to get to the beach easily and find decent schools, so we had our work cut out for us!"
Alice started researching possible places for her family to live in France by asking all sorts of questions on the internet. There are a huge number of forums and websites for expats, with many members already living in France and happy to help.
Alice explained, "The expat forums were invaluable in coming up with suggestions of where might be good for us. I asked expats where they would recommend given our circumstances and lots of people said that the Languedoc area of southern France would be ideal. I have to confess that I'd not been there for many years, but we decided to book a week long trip and explore."
The Ideal French Location
She continued, "We found that the city of Carcassonne ticked all our boxes – it's beautiful and historic, with lots of boisterous Cathare history, but there are also four airports nearby, excellent schools and it's only an hour from the Mediterranean! The fact that it's quite metropolitan means that we can easily get broadband, too. After our initial trip, we came out again to look at a few properties that we'd lined up viewings for on the internet and we found a great family home that's not too far from a very good school."
Now that Alice, Craig and their daughters have settled in Carcassonne, the family remain pleased with their choice of French city. Alice concluded, "We still find plenty of new things to do and there are all sorts of community events going on – especially in the summer, which is excellent, although there are loads of tourists! The area suits us so well and we've had quite a few visitors. The excellent transport links means it's easy for us to visit people, too, so it's really ideal."
You might also like...