Which French Region to Choose?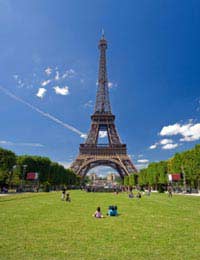 What region you choose to live in France will play a massive part in the life you lead.
France has the same population as the UK, but is three times the size, so there are plenty of areas to discover and explore.
In order to make a good decision about which region to choose, you and your family will need to take plenty of time to talk about what you are hoping to achieve from your new life in France.
There are a number of questions to ask yourselves, so here are some suggestions on where to start.
Weather
If you are looking to enjoy long, hot summers and short, cool (not cold) winters, then there are some areas in France that will not fit the bill. Many expats are surprised to realise that many regions in northern France actually have a climate very similar to southern England. Yes, it may be a couple of degrees warmer, but you would still need plenty of heating in the winter.
The Languedoc in southern France is known as the sunniest part, with over 300 days of sunshine each year.
If you are looking for a mixture of sunbathing and skiing, and want to make the most of the sports facilities available, a little more inland in the south may suit you better, where you will find mountains and the beach only an hour away in different directions.
Facilities
If you are a relatively self sufficient family and prefer to have plenty of space, you would be better suited to a village or rural setting. However, even if you may dream of this lifestyle, please do be aware that driving for every little thing can get rather tiring. If you have children, you will need to drive them to and from school each day, too.
You may prefer to look at what local amenities there are before looking for a property, as it can be too easy to fall in love with a particular house and have that override you better judgement when looking at shops and facilities. It makes a big difference to your life if you can walk to get at least a loaf of bread and a pint of milk, or if you are not dependant on your car for everything.
Transport
With so many low cost flights available, many areas of France are now more accessible to potential expats. It is a good idea to see what airlines travel to your destination and where in the UK you would need to return to - both for work and visiting friends and family.
You should also look at the roads and buses - will you need to use public transport? Are the local roads quick to get onto the motorways or will you spend ages on minor roads, where people often drive like crazy and there are no cats' eyes.
Work
Unless you are retiring on a decent pension, you will need to continue to earn money. This may be from a new job you will find in France, from your existing employment or from a business you plan to set up. Either way, you will need to be clear about what you require - perhaps you need to make sure your potential new home town has broadband, a post office or a copy shop. If you are planning to set up a gite or chambres d'hotes business, see what competitors you have and where your customers will come from. Think about the type of region and what the market is to help you plan the style and cost of your project.
If you make sure to do your research, both online and with your estate agents, you can minimise the problem of finding yourself in the wrong area for the new life in France that you have dreamed about.
You might also like...