The Role of Estate Agents in Buying a Property in France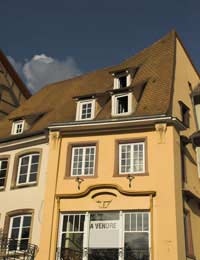 We all know that estate agents in the UK have a bit of a bad reputation for telling you what you want to hear, using flowery language and calling a spade a JCB. It makes it hard to take their work seriously when you feel like they are not being totally honest with you, so the reputation continues.
French estate agents do not have the same reputation, although of course there are still sharks to watch out for in every business.
When you decide to look for your French property, you can look at both French and UK based estate agents that specialise in French property and there are pros and cons of both.
UK Based Estate Agents
There are a number of UK based estate agents that specialise in French property. You will find many of them by attending the French property trade fairs in Harrogate and London, where you can have a chat with their staff and talk through what you are looking for. Invariably, they will be fluent in French and totally clear about the French system, with the added benefit of speaking English and understanding the issues faced by expats looking to buy abroad. You can also find these companies by looking on the internet and in the many magazines about moving to France, although speaking to someone on the phone is not quite as rewarding as a face to face conversation.
A UK based agent is likely to have either a representative in France or a joint agency deal with a French company. Either way, they will need to comply with the rules of accompanying you to look at property. An issue that this brings is that you may find you have a great rapport with the UK agent, but then you arrive in France to look at the property and do not have the same feeling about your French agency representative.
You could try to set up a phone meeting before you visit the French agency, or make sure you clarify what the French end of their operation provides - it is best if they have an English speaking representative in France. It is also a good idea to be clear about what areas of France they specialise in, or if by choosing a particular UK based agency you have limited your choices.
French Estate Agents
To qualify as a French estate agency owner you need to have a law degree or ten years experience and a registration certificate. There are different practices, too, such as the French agent is able to tell you what they think is the lowest price the vendor will accept, or their circumstances for selling that may work in your favour, neither of which is allowed in the UK. Another key difference is that, usually, the price on the property you see in the agency window is the price including their fee. What it does not include is the notaire's fees, so be aware of that before making an offer at your maximum budget.
You also need to be personally accompanied to every property, so you will not just be given the keys. This personal service usually means that French estate agents really know their properties and are able to give you real information on the area, the state of the property and the relevant property taxes.
A key issue to take into consideration when looking at French estate agents is their language skills. Unless you are totally fluent in French, it is a good idea to choose an English speaking agent because you need to be able to ask lots of questions without being concerned that it has the wrong meaning. As this is such an important purchase you must have total clarity.
The estate agent will tend to have a good relationship with the local notaire and will help you through the entire buying process, including help with arranging a mortgage, if required and connecting utilities.
You might also like...