Attending French Property Trade Fairs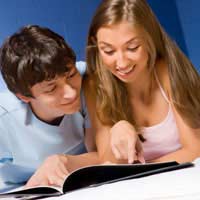 There are a number of trade fairs about French property and living in France.
They are a great way to speak to a number of people in one day about your potential move and to find out lots of information. You will need to remember that these events are a money making enterprise, so as long as you keep that in the back on your mind, you can gain a great deal from these events.
Where and When
If you are a subscriber or regular buyer of any of the many 'moving to France' magazines, you will likely see the adverts for these trade fairs well in advance. You can also look on the internet for information on when and where they will be held.
It is often the case that the same trade fairs go to different UK locations, with Harrogate, Earls Court and Olympia very popular for French property shows. These events are held once a year at each location. As a magazine subscriber you may be able to get a reduction on the ticket price, or if you book in advance, but you can usually get a ticket on the door, although it may be slightly more expensive.
Enjoy Your Day Out
These shows are a lovely day out – they usually play on the 'living the dream' aspect of moving to France, so there will invariably be sounds of accordions and wafts of garlic in the halls. There are often free samples of local wines and specialities like olives and cheeses, so be prepared to really buy into the parts of French life that we all know and love.
After a wander round the halls, sampling the foods and enjoying the free wine, you may want to get down to some serious business. If you have got particular topics in mind to find out about at the trade fair, such as removal companies or currency exchange services, you will be well placed to get information from a number of companies all keen to take your business. You will be able to chat to a number of company representatives and speak face to face with people you may otherwise only be able to speak to on the phone or by email.
Make The Most of Your Time
If you do not have any particular goals in mind for your day at the French property trade fairs, then be careful that you do not get sucked into talking to any one company in particular for too long. They are often keen to get chatting and convince you to use their services, but this is not a good use of your time. It is better for you to gather as much information as possible on the day and then go over it in more detail when you get home.
You can also go for a mix of the two approaches, as there may be one or two key topics you wish to gain some information on, but you also want to enjoy your day out and get into the right frame of mind for your new adventure.
On a practical level, make sure you wear comfortable shoes as you will be doing lots of walking and have a notebook and pen to hand to make notes about companies you like and websites you will check out when you return home.
You might also like...