French Law, What you Need to Know Before you Move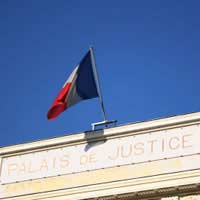 In order to make your new life in France go as smoothly as possible, it is a good idea to prepare your legal and official affairs before you move.
There are a number of companies who are more than happy to help you with paperwork such as opening bank accounts, getting car insurance and health insurance. They are often rather expensive tough, as they tend to cater for cash rich, time poor clientele. If you fit into this category, you may find their services a godsend, although if you are more likely to have to be careful with your money, you will be perfectly able to deal with these matters yourself.
Using a Professional Relocation Company
If you chose to use a relocation company for your financial affairs, they will usually have a number of companies and services that they are affiliated to – they are able to get you discounts on standard prices and often provide a phone number for any issues you may have, which can be very helpful in your first few months when there is no much to deal with. These organisations tend to know the area well and can suggest all manner of helpful tips – where is the best paint to be found and what schools have the best reputation – information that you would probably not be able to find out unless you were friends with someone 'in the know'.
Dealing with the Paperwork
However, using these services can also make you feel disconnected from your new life – there is a certain satisfaction in traipsing off with your documentation to sort out a phone connection or to find a dentist. You will have to find the right words or gestures to make yourself understood and you will invariably get to know your town in the process. Accept that the red tape and dealing with bureaucratic rules is all part of your new life, and then it won't seem so annoying when you have queued for an hour only to be told you do not have the right documentation!
If you chose to do all the paperwork and legal documentation yourself, you must be prepared that it is all rather frustrating. Ultimately satisfying, but very frustrating! The most important legal information for you to be aware of before you make the move to your new life in France will regard your French property, as this will invariably be your most expensive possession. There are two key differences between French and UK law in this matter, although you are advised to seek expert advice before signing or committing to anything.
Inheritance Law Differences
The two key differences relate to succession law and the return of your deposit. The succession law is different in that it is not assumed that, in the event of your death, your property does not automatically go to your next of kin. Unlike in the UK, your property, or indeed your proportion of the property, automatically goes in equal amounts to your children. If you are married and have children together, this is less difficult to change than if perhaps you and your partner have been married before and there are a number of children from earlier relationships. You will need to get a detailed document drawn up to make sure that your house is left to the person or people you want it to.
Mortgage Clause
You also need to bear in mind that you can lose your deposit if you have not made sure there is an additional clause in your compromis. If you are getting a mortgage for the property, you will need to add a mortgage clause that says your purchase is subject to you obtaining a mortgage, or otherwise you will still be required to pay the deposit, often 10% of the purchase price.
You might also like...
Hi there! I am curious about filling out the paperwork for french citizenship WITH a criminal record - this would be a DUI case. I am curious whether there is certain criteria for cases like that. Or are they somewhat rejected the visa straight away
Leah
- 27-Aug-19 @ 7:36 AM