Life as a Football Supporter in France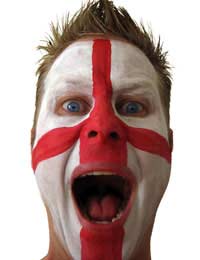 Thanks to the internet and satellite television, you are able to enjoy much of the highs and lows of your favourite football team when you start your new life in France.
You can watch televised games, follow games online and chat to fellow fans on internet forums.
What you cannot do really, unless you have very deep pockets and no concern for your carbon footprint, is attend regular games back in the UK. Of course, you can plan your trips back home to correspond with an important match, but there are plenty of other ways to get your footie fix in France.
Local Football
Even though there is cycling, petanque and volleyball to compete for attention, football is nearly as popular in France as it is in the UK. The fans show that same 'do or die' spirit that England fans are 'famous' for, with some French clubs being more 'famous' for it than others.
A good way to integrate into your new community and get involved in a pastime you enjoy is to attend local football matches. Much like in the UK, wherever you live in France there will be a football team of a decent standard that you can go along to and support. The French professional football league, the equivalent to the Premiership, is called 'Ligue 1', with 'Ligue 2' comparable to the Championship and 'National' a semi-professional league. Tickets to watch matches in France tend to be less expensive than in the UK.
English Football
To get your fix of face-to-face English football, you should join the England (or Scotland, Ireland or Wales) Supporters Club. You can join online although there is a waiting list. If you cannot wait to join, you can try to book tickets for upcoming England games, as there are a number of available tickets for each game for non-members, schools and disabled supporters.
If you install satellite television in your French home, you will be able to watch the matches that are shown on free to air channels (most England games tend to be shown on the BBC) or the Premiership if you have a Sky subscription.
There are a number of companies that offer ticket packages for European games, so you may be able to meet up with your fellow supporters from home at a French stadium - although be prepared that your ticket may be at the wrong end! Take care to book your ticket through a UK agent rather than buy one locally, unless it is a game with free seating.
European Football
If your UK football team qualifies for a European cup, you will be able to watch a variety of matches on French television (with French commentary) or through your satellite dish (with English commentary). You can also enjoy excellent European football even if your team is not playing, as it is a great way to pick up the language and watch a great match at the same time.
Even though England have not qualified for Euro 2008, it still looks set to be an entertaining event, with many of the games televised on French TV. Now you are in France, you have no excuse not to support 'les bleus'!
You might also like...