What Not to Say to People Back Home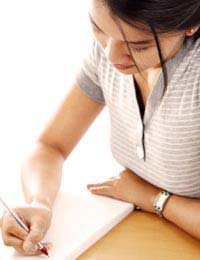 If you only read one article on this New Life in France site, make it this one. Although 'what not to say to people back home' may not sound like the most important detail in what is a turning upside down of life as you know it, it is the cause of the worst arguments and disagreements among expats and their families and friends.
It can be too easy to fall into the trap of only talking about yourselves and your new adventure in France and forgetting that your friends and families lives are just as colourful. Of course they are interested in what you have been up to and what exciting new situations you are dealing with, but that does not mean that they will hang on to your every word and not be offended when you criticise the UK.
This is the key point to remember – when you say anything negative about the UK, you are criticising their choice to stay. Unless you are a mean, thoughtless person, you will not want to offend your friends and family, so here are a few sentences that must not pass your lips.
Life is Perfect!
Nobody's life is perfect! It is great to say that you are pleased you moved or that it has been a challenge you are thoroughly enjoying, but do not say everything is perfect. You will just irritate your friends and family and they will not believe you anyway.
I Do Not Miss Anything about the UK!
Even if that is true, do not say it! Remember that it will sound like you do not miss anyone as well as anything. You may think that your friends and family will support you in whatever you do and there is nothing that can offend them, but even if they do not tell you how your comments are making them feel, you will still be upsetting them. If you feel that way now, be prepared that you may change. At Christmas time, you may crave a conversation with your siblings about the festive seasons of your childhood, or when your birthday comes around you may notice fewer cards on the doormat if you have not nurtured your important relationships.
Why Didn't We Move Years Ago?!
Again, this taps into criticising other people's life choices. Even if you think it, do not say it to anyone back in the UK. Wait until you are back with your new expat friends and you can all pat yourselves on the back together.
Why Don't You Move to France, Too?
When friends and family say they would love to live in France for various reasons (weather, healthcare, family values…) there is very rarely any point in you responding by saying 'why don't you then?' They do not actually mean that they are prepared to go through all the seen and unseen stress that you have been through to arrive at your new life in France. It is usually just a figure of speech, so if you leap on it and point out how it is perfectly possible, you will end up irritating them rather than inspiring them.
You might also like...