Making Routines in Your New Life in France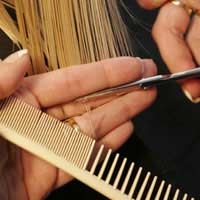 It's easy to think that your new life in France will be the same as your old life in the UK but just with an extra bit of sunshine thrown in.
The truth is that there are so many differences when you move that it is hard to get yourself back on an even keel after you move. It is important to accept that you will need to make you own new routines after your relocation to France and it will take a while before you feel back in the grove of everyday life.
Moving to France is a big upheaval. Whilst you will have probably considered the major changes like where you are going to live, what schools your children are going to go to and started taking a language course, it can be all the little details that add and make you feel out of sorts with your everyday life.
Routines You Didn't Know You Had!
Do not underestimate just how many parts of your life in the UK you had organised. Think about your dentist, your GP, where you park your car, where you go when you need to buy a certain product…the list is endless! Not to mention that curry house that you go to or the wine bar you meet your best friend at. All those routines have taken you a long time to establish, so it is hardly surprising that making new routines in your new life as an expat in France will take a while, too.
Not only do new routines take a while, but they can be stressful, especially if you do not know anyone in the area that you are moving to. There is no one to recommend a hair dresser, or an optician or the best way to find a plumber.
When you first start your new life in France, not only do you have these new routines to establish for yourself and your family, but you are also trying to do it in a new language. Don't forget that when you first move, your French will be the worst it will be, so you trying to work out all these things in a new language, when they would be stressful enough in your mother tongue!
Where to Start?
The importance of making new routines is clear, as it helps you to feel more at home in your new life in France. At first, everything seems new and exciting, but pretty soon you will wish it could be a bit easier! You will not be the first expat that has had a dodgy haircut because you said 'cut my horse' instead of 'cut my hair'!
You could start by finding out if there is an Anglo French association in your new town. These are great places to meet other expats and, because they are also for French people wanting to learn English, they are not too 'expat'!
Allow yourself time to get to know your town. If you can afford to take a few weeks off, then it will be a little easier. If you have children with you, although they not find it easy to start a new school at first, they are often far better than adults at getting used to new things, so you can learn from them!
You might also like...