Things You Will Miss in France & How to Overcome Them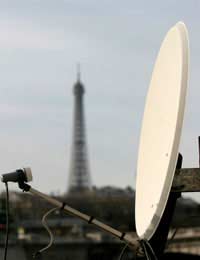 Starting your new life in France is a fabulous adventure. There is so much to look forward to – learning the language, enjoying the weather, a slower pace of life – that is can be hard to think of what you will miss. While you are still in the UK, dreaming of your new place in the sun, you will be convinced that your life will be perfect when you move to France.
In some ways, your new life in France will be perfect because, if you commit to making the most of this exciting opportunity, any hardships can be easily overcome. So, let us look at the common things that British expats miss and what you can do to make yourself feel better.
Television
Although watching French television is an excellent way to pick up the pace and intonation of the language, it is not as relaxing as watching television in your mother tongue. Use French television as background noise and for a few hours a week really listen to what they are saying, looking up words as you go along. There are a growing number of companies that install satellite dishes on your French home, tuned and directed to UK satellites. This will give you all the free to air channels, with additional paid for channels available for a monthly subscription.
Family Events
With the increase in low cost airlines flying from many French airports, you will be able to get back to the UK at short notice. However, while you may be happy to fork out last minute flights for an emergency, it can be quite difficult if the event back home is not really that important.
A cousin's birthday or nephew's school play is hard to justify the €300 or so on flights and car hire, but you may well have attended when you lived closer. These are the events that can make you feel really homesick and as though you are missing out. The best way to overcome this is to be really organised – make sure you write the event in your diary and send a card to let them know you are thinking of them.
Get a web cam and a VOIP account so you can make cheap calls using the internet. That way, you can chat to your cousin or nephew and they can tell you all about the event.
Magazines and Books
Even people who were not big readers say that when they move to another country they are surprised how much they miss seeing books and magazines in a language they can understand. Most airports and larger train stations in France have some English magazines, but if you prefer a specific title, it may be better to arrange a European subscription that is sent straight to your French home, or ask a friend or relative to post it to you.
Some Anglo or American societies in France arrange for book swapping, although this is often novels. Larger cities sometimes have an English section in the library, too. It is worth looking for particular titles you require on internet auction sites, too, as the books are often very cheap, so even with postage to France, it is a very affordable way to reduce your craving.
You might also like...
I thought it might be useful to add that amazon.fr has a section for English-language and other foreign language books, including childrens books, comics, etc.
Ellie
- 29-Sep-12 @ 5:18 PM