Expat Favourite Businesses in France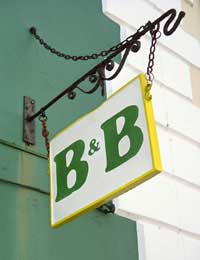 Even though the new auto-entrepreneur tax regime has made it quite a bit easier to start a business in France, it is still far more difficult to be entrepreneurial in France than in the UK.
With higher taxes, a lack of tax breaks and very little encouragement, it's no wonder that French people prefer to work in the public sector than start businesses of their own! But British expats find it practically impossible to get a job in the public sector in France, and really rather tricky to get a job in the private sector (unless they have perfect French, great qualifications and experience in a desirable sector) so it's no wonder that British expats like to work for themselves.
The issue here is that it is quite hard to be self-employed in France. The first thing that potential expats must know before arriving in France with plans to work for themselves is that there is not a direct comparison to being self-employed in the UK. There is no one Inland Revenue number that you can call to register as self-employed and then just get on with the business of earning money. You have to jump through hoops to register yourself, make sure you can prove the relevant qualifications, understand that on some regimes you cannot claim expenses and – and this is a biggie – there is often no personal allowance either!
Once you've worked your way around the random tax situation that is starting a business in France (you must get professional advice from an accountant on this), here is an introduction into the types of businesses that British expats have found most successful to run in France.
British Bookshop
If you live, or plan to live, in an area of France that is popular with other British, or English-speaking, expats, then you may consider the possibility of opening a British bookshop. It is a popular choice as it still offers the 'life-style' that expats crave, helps you to meet other local expats and gives a relatively stable income.
Expat Advice
Another popular business choice for British expats is to run an advice service for other expats! What's tricky about this is that it is rather like the issue of the local IT expert in a small town – as long as they know more than most people, they can say that they are an expert! With expat advice services, you can find some real gems who hold your hand through what is a minefield of paperwork and meetings in a new language, but you can also find cowboys who just know a little bit more than you and charge through the nose for it!
B&B
Lots of British expats think they can pump all their money into a ramshackle house in the French countryside, do it up (spending all their savings in the process) and then earn a fortune renting it out. Now, that has been the case for a good few years while property prices in the UK were going up and up, but since the recession this is proving to be a less realistic option as the housing market has stalled and tourists have far fewer euros to spend on holidays.
Online Business
Starting an online business is by far the most popular choice for British expats because it does not rely on finding a job in France. There is a massive scope for what type of business that might be – popular options include online sales of expat products (English food and magazines for example), marketing and advertising services, website design and business consultancy designed for expats in France. The new auto-entrepreneur scheme has made it even easier to run an online business, but it is imperative that the correct registration is made for the type of business and area of activity that you choose.
NEW LIFE IN FRANCE IS FOR SALE.
This website is for sale [more info].
You might also like...