French Healthcare for Working Expats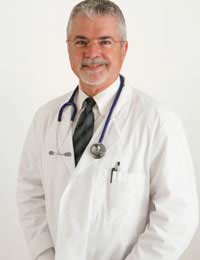 The French healthcare system is considered among the best in the world - very short waiting times, vast amounts of complimentary therapies available and clean, efficient hospitals.
The only problem is getting access to it.
Although the problems with French bureaucracy are rather an over used cliché, in the case of assimilating yourself and your family into the French health system, it is not entirely unfounded.
There have been a large number of changes in how non-French nationals can access the French health system in 2007 and 2008, which have yet to be clearly defined. The key differences are regarding how working ('actife') and non-working ('inactife') yet not retired expats are able to join the system.
It is widely known that French social charges are high, although for employed people this gives them access to the healthcare system. This is the case for French nationals and non-French nationals, as long as you are employed for at least 60 hours per month.
The recent issues are for those people that are self employed or not employed, perhaps with a rental or investment income. There are some ways to assimilate yourself to the French healthcare system is you fall into these categories, although as the French government's official position has yet to be confirmed, you are advised to take professional advice on this matter.
Health Insurance Companies
Many private healthcare insurance companies are specially geared up to provide health cover for people who are no longer able to gain access to the French system. If cost is not an issue for you, you may prefer to go with such a company to have piece of mind.
However, they really are very expensive, with a fit and healthy, 35 year old non smoker paying an annual premium of around €1,600 for only a basic level of cover.
Using an EHIC Card
The European Health Insurance Card is issued free of charge from the UK Department of Work and Pensions. It replaces the old E111 form that you may remember from school trips. While the EHIC is not suitable for expats who now live permanently in France, it is a good short term solution to those who do not plan to spend the whole year in France and remain UK residents.
The card gives you all the services that a 'resident insured' person would be entitled to and you can gain a refund on your return to the UK.
Assimilating to the French System
The easiest way to join the French healthcare system is to gain part time work for a local company. Once you are employed for 60 hours per month, which is only around 15 hours each week, you will be entitled to gain the state provisions.
If this does not suit you and your circumstances, you will need to look at the various convoluted methods of joining the French system. Many UK expats are entitled to an E106 or Workers E106, available from the Department of Work and Pensions in the UK. You need to call and explain your circumstances, if you are entitled to it, you will be sent the form that gives you access to the system. These forms are valid for a period of between one and five years, depending in your National Insurance contributions in previous years.
You might also like...