Effective Ways of Transferring Money When Living Abroad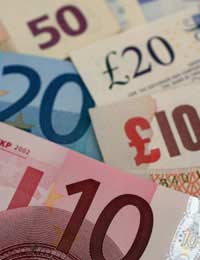 It is worth taking some time to research the most appropriate method for transferring money, according to your circumstances.
If you have bought a home in France, you will have had to open a French bank account in order to sign the documents at the notaire, unless you bought the property outright. The French banking system is rather different to its UK equivalent, with what can seem like a more old-fashioned attitude to everything from credit to paperwork. There are also some services that you may have been used to from your British bank that you can no longer use in France.
French Banking
Key differences seem to be that certain services can either not be accessed at all in France or only from your nominated branch. Therefore, if you open a French bank account with BNP Paribas in Toulouse, because that is where your estate agent suggested, but your local branch is in Carcassonne, you will not be able to order a chequebook, for example, for your local branch. You would need to contact the Toulouse branch. This is a common occurrence because it is likely that you took your estate agents advice on which bank to use, even though they will have recommended a friend or networking contact.
You also cannot change money over the counter in French banks, as you can in the UK, even if you go to your own branch. If you return from a trip to the UK and want to change sterling into Euro, you will need to go to the post office. This will give you a terrible exchange rate, though, so change your sterling in a UK bank either before you leave or keep it until your next visit.
Money Brokers
As it is likely that you will need to transfer money from the UK to France, either on a monthly basis or less often, you are best advised to compare the various money brokerages. The exchange rates offered are usually rather better than you would get from using your normal UK bank as they have trained experts following the markets in order to buy at the best times.
If you look on the many forums and websites for expats, you will see a large number of adverts for such services, although it is worth acting on recommendation rather than simply trusting those companies that advertise.
You can arrange a regular transfer, if you know what amounts you will require and when. This is suitable if you have a regular income being paid into your UK account. If you do not have a regular income, you can arrange transfers as and when you need them, once you have set up an account with the broker you choose.
British Bank Account
It is worth keeping a bank account in the UK, even if you plan to live in France permanently. Many British banks are perfectly happy to send your statements and paperwork to your new French address. By keeping a UK account, it is easier to keep a track of your money and you can utilise the more flexible banking terms available. Loans are far harder to obtain in France with vast amounts of paperwork required to prove the purposes of your loan, so it can be simpler to arrange such requirements with your UK bank.
Before you leave the UK, you could open an account with a bank that does not charge you to withdraw money on the continent. Most UK banks offer a poor exchange rate and a one off charge for each transaction.
You might also like...