Renting Vs Buying in France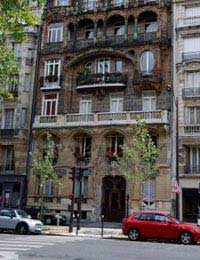 In order to help you decide on whether your new life in France is to be a permanent move, you may wish to take the popular advice of renting before you buy a property in your new home town.
In many of the books and advice guides you can read about moving to France, it is often said that it is a good idea to rent in an area first in order to understand your new location, get to grips with the language, see what parts of the area suit you best and not make any costly mistakes. These things can be true, but there are certainly both pros and cons in terms of renting or buying.
Pros for Renting
It is certainly possible to find a large selection of properties to rent in many areas of France, as a number of locations are very much quieter in the winter months than they are in the summer. You will find no shortage of long term rental properties in popular tourist destinations, such as costal towns and seaside resorts.
These properties are often good value for the winter, with two bedroom apartments commonly available at €400 per month. You will be required to sign some sort of short term lease, often around two to four months. This will give you some stability and you can get to know the area, the estate agents and the amenities before committing to buy.
If you have a property in the UK, you can leave the majority of your possessions there, or transport your things and keep them in storage.
Cons for Renting
It can be difficult to feel integrated in a community if you are only going to be there for a short period of time. This can make it even harder to make a clear decision about where to buy a property for your new life in France, as you may not be able to get a clear picture about the type of town or village you want to live in.
If you sell your UK home in order to come to France and rent, you may feel as though you are in a kind of 'no mans land', without the security of what you know in the UK and without a new community to get to know.
Pros for Buying
Buying a home in France is a very brave move – a stake in the sand moment to say you are here. This can be very daunting, but it can also give you a huge confidence boost. You carry this boost with you when you meet new people in your town or village and it can help to make the first few months as easy as possible.
When you see your UK home, you will have a new place for your belongings. Yes, you will need to arrange your relocation company, but at least you can start your new life in France with your familiar things around you. You will be able to start making your new house your home straightaway, which will help you to feel integrated and reduce the inevitable homesickness.
Cons for Buying
While it is important to be realistic about the potential pitfalls in buying property in France, there is no benefit to thinking that everything that can go wrong will go wrong. Make sure you have your eyes open and do not agree to or sign anything that you do not fully understand. Just because you are in a lovely, warm country that you associate wit wine and holidays, does not mean that you are on holiday. Be commercial and astute.
If you have bought a property in an area that you did not fully research, you may find that you do not like the neighbours, there is a massive drug rehabilitation centre about to be built next door or it is prone to flooding. If you do your homework, you should not have any nasty surprises.
You might also like...