Renovation and Guests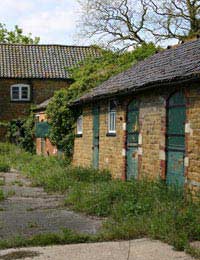 Trying to juggle the renovation of your French home and having guests to stay is one of those dilemmas many expats will experience.
With so many families that start a new life in France buying houses that need at least some renovation work, it's no surprise that it's cited as one of the most stressful elements of the move. It can be very hard to explain to guests that you do not live in a constant state of holiday – they see the sunshine, the croissants for breakfast and the fact that they arrived on an aeroplane and forget that you actually have to work for a living!
Managing Expectations
The trick is to manage peoples' expectations. You cannot be cross with someone for thinking that their week long trip to visit you in your new French home will be filled with long boozy lunches and sunshine if you haven't actually told them that you spend your days knocking down walls and tiling roofs. Remember that your guests will be on holiday, so although they cannot expect you to take time off, they will want to have a break.
The best way to instigate managing expectations before your guests arrive is to have a conversation about how much you have to do on your house. Make it clear that you are 'living in a building site' rather than some sort of hotel and point out any particular issues that will have an impact on your guests, such as the availability of bathrooms, spare bedrooms and dressing facilities.
Ask For Help
Even though your guests are on holiday, chances are they're just pleased to spend some time with you and see where you are living. Ask your guests what they are hoping for from the holiday and you can plan accordingly. If they are desperately stressed and in need of a relaxing holiday, it may be more appropriate to point them in the direction of the nearest hotel and arrive to share dinner in the evenings!
It is common for friends and family to say that they are happy to visit you in your new home in France and help with the renovation. They usually think it will be simply swishing a paint brush round for an hour or two then firing up the bbq! Unless you can afford the time to take a break from the normal hectic pace of your renovation work, it is better to have a particular job for your guests to complete, such as painting an outside wall or a certain room, so they get to see the fruits of their labour.
Dealing with Comments
Even if your guests have been vocal about the fact that they understand you are renovating your home and they simply want to come and visit you, the reality of their visit can, unfortunately, not go quite as smoothly. People often underestimate how stressful it can be to not have their own room, for example, even though they previously said they would be happy to bunk down on the sofa!
If you find that your guests are making negative comments when staying in your mid-renovation home in France, it is up to you to decide whether or not you should say anything. If it is a family member or friend that you expect to see a lot more of and hope they will return, you will usually find that it is better to deal with the issue as quickly as possible. Say that you appreciate your home is not the most comfortable at the moment but you did not have the time/resources/inclination to do anymore before their impending visit. If, however, it is a one-off visit, it may be one of those times where it's better to bite your tongue!
You might also like...