Joining Clubs in France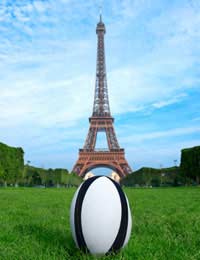 Joining clubs in France is a great way to integrate into your new community.
By becoming a member of a club or organisation that interests you, you will be able to improve your language and make new friends without it being so obvious, as you will have a shared hobby.
There are a vast number of clubs to join if you are confident enough to jump in at the deep end and be part of a class of predominantly French people. If you would prefer to join a class for expats, you will have a more limited choice and will not enjoy the benefits of a class more suited to your interests.
In many larger towns and cities in France there are youth centres, multi-functional libraries and cultural centres which are the perfect place to look for the sort of club that would interest you. They tend to have an annual timetable of classes on offer, with a clear pricing structure and details of how to join. Many offer you the first lesson free, so you do not have to part with any more before you know if you will enjoy the class. The prices are often quite cheap, although you may have to pay an initial joining fee or sign up as a member of the centre.
Language Clubs
A French language class is an obvious place to start. You will gain greater fluency in your language and can ask English speakers advice about French cultural and language issues. However, it is worth thinking about joining a French class as well as a class in another subject, as this will allow you to meet like-minded people, as well as those who just happen to be from the same country.
Sports Clubs
Your local sports centre or youth centre will have a wide range of sports clubs for you to join. Pick a club that you were interested in back in the UK and you will be able to join in and participate to a good level. When you first start your new life in France, it can feel as though you have taken a few steps back as you build your language skills. By participating in a club that you are already aware of the rules and can enjoy, your confidence can grow in other areas.
Dance Clubs
A social event like dancing is a great way to integrate you into the new community. There are many dance schools in France, as in the UK, so you will be bound to find on that suits your needs. There are dance clubs for couples looking for a social occasion and for individuals looking for a good form of exercise and self-expression.
Many dance schools require a certificate from your doctor to say that you are fit and healthy. This is for their own insurance purposes and doctors are used to this request. It will cost you the normal doctor's appointment fee of around €22.
Hobbies
Whatever your hobby in the UK, it is worth seeking out the same club in France. Even if you only have the most basic of language skills, you can continue with your hobby, as so much of it will be recognisable to you. You will be able to make friends with people with the same interests and you will find that your language will improve without you realising.
You might also like...