Buying an Old House in France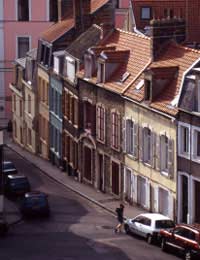 Buying an old house in France is a real part of the 'living the dream' image sold to us on 'moving abroad' television shows.
These half hour shows make it look like an endless adventure to go off to the 'bricolage' and stroll back via the bakery. Unless you have renovated a house in France before, or at the very least, renovated a house in the UK, the reality can be a very different story.
Be Realistic
Firstly, you need to remember that you will be undertaking a large project, away from your friends and family, in a different language. You will have all manner of other official paperwork and practical issues to deal with as well as the renovation, so you need to be realistic about what you can achieve.
It is important to realise that you will see lots of lovely old French houses, often at terrific prices. You will think about how much more space you will have and how much further your money will go when buying an old property. So try not to fall in love with a particular old house which has far more work needed to be done that you are prepared for. It will be far harder than you think and may hamper your enjoyment of your new life in France.
Do Your Homework
If you have your heart set on buying an old property in France, you will need to do your homework, both in terms of techniques and practicalities and the amount of hard work you are prepared to either put in yourself or pay someone else to do.
There are many types of old properties in France, just as there are in the UK. You will find old houses that have been kept in very good condition, where you may only need to upgrade the bathroom and redecorate in a more modern style. These properties are more often found in the town.
Why is the Property for Sale?
You can also see many old houses that have left in a bad state of repair. This can often be connected to the different laws of property succession in France, where family issues can mean that they do not agree on selling the home when they inherit it, but cannot afford to or do not want to renovate either. These properties can either be a great find or a bottomless pit to sink your money into. Although you do not need to have a survey to buy a home in France, this is a good example of why you should anyway, as it can help you to avoid a property with many expensive issues that will be difficult to fix.
Of course, if you have plenty of money and are happy to plough it into your new home, or if you are a builder by trade, these properties are the ones where you can make good money, as long as you make your experience known when you buy it so you get it for a good price. Too many old homes are sold to wannabe expats who did not do their homework, who then end up selling it quickly because they run out of money or having to go way over budget on their renovation.
You might also like...