Your First Visit to Look for a Property in France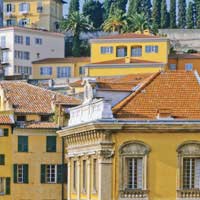 In order to make the most of your first visit to look for a property in France, it is a good idea to set yourself some targets and rules.
Targets and Rules
These targets and rules can include how many properties you want to look at, what is your maximum budget, what type of location, what amenities to look for and what funds you have in place if you are keen to move quickly.
Before you go, you can do plenty of internet research, including estate agent websites and regional information. You can even set up appointments to look at particular properties that appeal to you. You can certainly get a good understanding of the types of property available for your budget and how this varies depending in what town or village you are looking at.
This is all dependent on whether or not you know where in France you are looking to live.
Accept the Real Life
What can be a better idea is, once you and your family have started taking a move to France seriously, is to take your first property-finding trip as more of a fact finding holiday. Is it likely that you will have already spent a number of holidays in France and that is a key factor in why you are looking to move there, however, it is important to accept that you are not going to be on one long holiday when you live in France.
A good way to confirm in your mind that you actually want to live in France every day -that you understand you will (probably) not be able to afford to live like you do when you are on holiday, that you will be a long way from family and friends and that you will have to arrange how you will afford to live – is to treat your first property-finding trip as a research mission.
Rather than make your targets and rules about looking at particular properties and getting caught up with prices and taxes, take a step back and think about what you hope to achieve on your visit. Perhaps it is important to you to live near the sea, or to have excellent health facilities. Maybe you currently live in the countryside and are keen to experience town life, or you may be longing to get back to nature after years in the rat race.
What are You Hoping For?
Your first visit ought to be more about you and your new life than the actually property you are going to buy. There will always be plenty of houses to look at, but you need to prioritise time to think about why you want to move to France. Take the time to talk to your partner and children, see what they hope your new life will be like, what they are excited about and what they are worried about. You will have a far more effective first trip if you focus on these issues instead, as you will not be thinking about houses, but more about your new life and what you aim to achieve.
You might also like...