My First Christmas in France: Case Study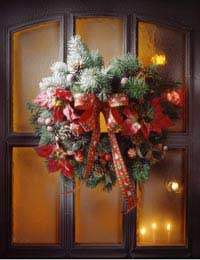 For Jessica Timmins, Christmas in France took a bit of getting used to – especially as it was her first Christmas away from her parents!
She told us, "I know it sounds crazy as I'm a 34 year-old mum of two, but I'd never spent a Christmas apart from my parents in my whole life. My husband's parents always choose to go on holiday over Christmas and my parents have always had a bigger house than me – and my mum's a great cook! – so we never wanted to be anywhere else."
Having moved to the Dordogne region of France in early 2009, Jessica had almost a full year to come to terms with the fact that she would be staying in France for Christmas. She continued, "The main reason was financial, if I'm honest, although part of me was also ready to start having our own family Christmas with our two little girls. We'd spent a fortune just moving to France – it's so easy to underestimate the cost of moving house, especially when you're moving abroad – and we were constantly finding little jobs on the house that were all eating into our savings."
Cost of Christmas
"We realised that we simply couldn't afford to travel back to the UK for the first Christmas we were in France because the cost of flights and ferries were astronomical, we knew that my parents would be disappointed, so I tried to tell them as soon as possible. That phone call with my mum made me feel so homesick, and the enormity of our move to France really hit home. I supposed I had thought that the fact that we were near a few airports served well by low cost airlines meant that we would always be able to go home for a reasonable cost, but when you times the seat price by four, add in an expensive time of year, parking…it all adds up and we simply couldn't afford it."
Jessica decided that she would try to make the family's first French Christmas as exciting as possible, and start some new traditions that would help stop comparisons from the 'old' Christmas in the UK that they were all so used to.
She added, "In the UK, we'd travel to my mum and dad's house on the day before Christmas Eve and then all have a night where we played board games and drank hot chocolate. We decided that we'd adopt the French tradition of having a special meal on Christmas Eve, but still keep the Christmas Day meal the same as in the UK – although finding parsnips and cranberry sauce was a nightmare! We also started a new tradition of giving the girls new pyjamas to wear on Christmas Eve, and took them round a local Christmas Market and let them choose a new decoration each for the Christmas tree."
Ready for Next Year
With plenty of preparation and some careful introduction of new traditions while keeping some old ones, the Timmins family was able to enjoy its first Christmas in France.
Jessica concluded, "I did have a little wobble in the morning when I felt really far away from my family, but the fact that my folks seemed all too pleased to decamp to a luxury hotel made me realise that the traditional Christmas I'd enjoyed had taken its toll on them too! Now I am more than looking forward to our second Christmas in France – although I've requested cranberry sauce and packet stuffing as my present this year!"
You might also like...