How I Dealt With Missing My Grandchildren: Case Studies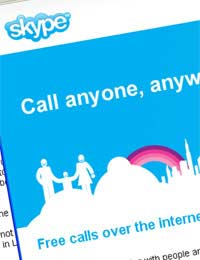 When Elizabeth Goldsmith, 64, decided to move to France, she didn't count on how much she would miss her grandchildren.
Elizabeth told us, "After my husband died, I knew that I didn't want to stay in our home by myself, so I put it on the market. I was able to make a good profit on the house, so I had enough to live on and enough to buy a small house."
Elizabeth had always loved holidaying in France and could speak the language fluently, having previously worked as a French teacher. She also had many friends in France through years of holidays in the same region and being an active member of the local twinning association.
Elizabeth continued, "The idea of staying in the same town in the same house, after my husband died, was not something I wanted to do. I was keen to live in France as I was very comfortable there and the lifestyle suited me. I was able to afford a small town house with three bedrooms and a courtyard, right in the centre of a small town where I knew people, so I bought it outright."
Room for the Family to Visit
The house did not need any work doing to it, so Elizabeth was able to move quickly. Her two grown up children, with two children each, still lived in London and Elizabeth was keen to make sure there was room to visit and that the house was easily accessible for short trips.
She explained, "As I had previously lived in Suffolk and both my children had their families in London, I was used to seeing them every couple of weeks – either I would take the train to London or they would drive up to spend the weekend with me – so it wasn't as though we were always in each others pockets. I made sure the house I bought was near to an airport with regular flights with a couple of low cost airlines."
However, the families found that they were not able to visit very often because of work or school commitments, so Elizabeth only saw her children and grandchildren a couple of times in the first year.
She told us, "I realised pretty quickly that two visits a year was not enough. Both my children found that they were not able to just get a cheap flight and come over – they could book ahead when there was a good deal on and take a couple of days off work – but it wasn't the same as when we would see each other a couple of times a month."
Technology Gran
Elizabeth decided to try to master the Internet and had high speed broadband installed in her home. This meant that, in between visits, Elizabeth was able to keep in touch with her grandchildren using Skype and video messaging. She said, "It made a huge difference – we could chat whenever we wanted to and just keep up to date with all of those little every day details. We could send Skype messages too, so it wasn't all about long conversations and now it really feels as though I am a part of my children and grandchildren's every day lives, rather than just waiting for the visits."
You might also like...