Your First Visit Back to the UK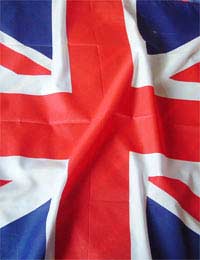 Your first visit back to the UK when you have moved to France can be quite an emotional occasion. It can also be a really exciting time and a chance to show off your glamorous tan and new language skills. It all depends on the reason for your first trip, how home sick you are and how supportive your friends and family are.
The Cost of Your First Visit Back to the UK
Of course, with the excellent deals available on low cost airlines, the Eurotunnel and ferry companies, it can be pretty easy to get back to the UK from your new home in France. But it's not always the actual cost of the ticket that is the most expensive part – you need to take into consideration parking at the airport and petrol, hotels and meals on the journey if you are driving.
It can be very easy to see a flight from your local French airport back to the UK and be seduced by the cheap cost – you must factor in the taxes and charges. While rules have changed and low cost airlines have to be clearer about the total cost of the flight, rather than just the 'flights for 1p' banner that gets everyone interested, only to see that using your credit card online, the taxes and charges (not to mention the luxury of taking a full sized suit case!) turn up at the last minute.
If you are having to make a quick trip back to the UK for work or personal reasons you may not be able to find a cheap deal. This can make you feel like it is more difficult to get back home than it really is, which can make you feel isolated, so do remember that, in more normal circumstances, you would be able to search around for a better deal.
How You Might Feel About Your First Trip Back to the UK
Aside from your journey planner and the costs of flying, ferry or Eurotunnel, you may find that you need to emotionally prepare before your trip, too. Many people talk about wanting to start a new life in France, but you have actually done it, so do not underestimate what you have achieved.
The emotional aspect of your first visit back to the UK will impact on you and your family – both the family that have made the move with you and the family you have left behind.
Try to be sensitive to how other people may be feeling when you make your first trip back – be careful not to criticise the UK, or make it sound as though your life is perfect now that you live in France. Your friends and family will be pleased to know that you are happy in your new life in France, but they will find it difficult if you are overly negative about your previous life in the UK – after all, it is still their reality.
Your first trip back to the UK can also make you feel very homesick, more homesick than you even thought you were. You will want your friends and family to appreciate that you are happy, but your first trip can sometimes just remind you of all the best bits of living in the UK and none of the difficult parts that were the reason you wanted to move.
You might also like...